WELCOME TO
Our College
HIGH PERFORMING INSTITUTE ACCREDITED BY NAAC

Remarkable achievement and a proud moment for all our stakeholders!

Our college has been ranked as one of the high performing institutes in the country as we have achieved "A" grade in three consecutive cycles by National Assessment and Accreditation Council (NAAC). This has given us extension of accreditation of two years i.e. from five to seven years. Ours is the first and only college affiliated to SNDT Women's University, Mumbai to get this status.
MANAGED BY SPRJ KANYASHALA TRUST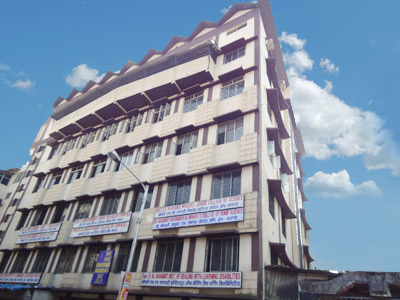 Managed by SPRJ Kanyashala Trust, and conducted by Sarvajanik Education Society, Smt. P. N. Doshi Women's College is one of its kind. The fifty eight year old edifice is not just a brick and mortar structure, but a living, breathing, pulsating institution that resonates the temper of the times. The motto of our Institution, "Sa Vidya Ya Vimuktaye" (That education which liberates), was conceived at a time when liberation was nowhere near the horizon of Indian woman's life in general.

AN EDUCATIONAL TOUR IS ORGANISED TO KERALA - KANYAKUMARI FROM DECEMBER 21 TO 27, 2018
INTERNAL EXAMINATIONS STARTING FROM AUGUST 19, 2019
ADMISSIONS OPEN FOR BCA AND BAMM TILL AUGUST 31, 2019
Our Vision
To be recognized as a centre of excellence for education that empowers women leading to self actualization.